Gear Review: Friction Relief Groin to Feet
By ColoradoHiking.org
HikerGoo and Fresh Balls were sponsors for Hell Hike and Raft. Both bring relief to some trouble areas that some of us suffer from on the trail.
freshBALLS

By ColoradoHiking.org

It's become a new staple in my hygiene routine.. It's something that until you try it you'll just never know the feeling. After application it quickly dries to a cooling powder. Prevents chafing.

freshBALLS - freshBREASTS - freshFEET

By ColoradoHiking.org

No more sweaty, sticky, uncomfortable balls. A much better alternative to powder. Seriously, I know you're curious. I was. 

Fresh Ballin

By ColoradoHiking.org

You don't have to go to Extremes for Fresh Balls www.FreshBalls.com

HikeGoo from Foot Kinetics

By ColoradoHiking.org

"HikeGoo Protective Foot Cream provides a friction barrier between the skin and sock that protects feet from blisters, nerve abrasion and foot fatigue all day." ~ Foot Kinetics

Gear Review: HikeGoo

By ColoradoHiking.org

Trevor Joy: Blister prevention cream for hikers that works great wet or dry. One application before you put on your socks keeps those hot spots free from friction to prevent blisters.

HHAR Gear Review: Foot Kinetics HikeGoo

By ColoradoHiking.org

[Missouri Howell](http://missourihowell.com/2014/11/04/gear-review-foot-kinetics-hikegoo/): Once applied, HikeGoo worked great. It literally felt like there was a layer of tiny marbles between my foot and my sock. So the lubricant worked well. [read more](http://missourihowell.com/2014/11/04/gear-review-foot-kinetics-hikegoo/)

Fresh Balls – Hygiene for your groin area – Gea...

By ColoradoHiking.org

[HikingTheTrail](http://http//www.hikingthetrail.com/2015/01/fresh-balls-hygiene-for-your-groin-area-gear-review/): Yes that is really the product's name. Believe it or not the name of the product is exactly what the product does. Fresh Balls is a quick drying lotion that ...

Review: Fresh Body (May Contain TMI) | Ski, Toast.

By ColoradoHiking.org

[SkiToast](http://skitoast.com/2015/04/13/product-review-fresh-body-may-contain-tmi/): I don't know about the other ladies out there, but I sweat a lot when I hike. When I sweat, I get itchy, especially in areas where undergarments contain ...

HHAR Gear Review: Lifestraw & HikeGoo - Hiking ...

By ColoradoHiking.org

[HikingForward](http://http//www.hikingforward.com/blog/hhar-gear-review-lifestraw-hikegoo): There are two things we need when on a long hike to keep us going. Water and and our feet. Everything else is really just icing on the cake. Typically, I don't ...
FreshBalls
I've been using FreshBALLS for over a year now and I would recommend it in a second. The problem is that it's just not something guys bring up in conversation. You may catch a guy doing a little adjusting every now and then, but you're not likely to hear him saying how sticky, sweaty and uncomfortable your balls can be particularly during a long hike.
I'm not talking a thru hike here. I know it would be next to impossible to convince a thru-hiker to carry even a stick of deodorant let alone a tube of cream for your balls, but it's perfect for a multi-day backpacking trip, camping trip or day hike. Any time you might want a little more help with freshness plus relief from chafing and friction. Before you know it you'll be using it every day.
One of my recommendations is that maybe they include some single use packs that would be lighter and smaller for on the trail. I could also give some to friends and tell them to try. Curiosity would take care of the rest.
HikeGoo
Something I hadn't tried or even heard of was HikeGoo. I've always had a problem with blisters, so I was pretty excited to hear Foot Kinetics had joined the team to provide us with some tubes to try during our adventure in Hells Canyon. I've run into countless blister care tips, but blister prevention is much more appealing.
The tubes come with an applicator attached to the tip under the cap that helps you apply without using your hands. If your feet are ticklish it may take a moment to get used to, but your feet with thank you later on the trail. It's basically a skin barrier cream that prevents hot spots by lubricating your feet. It works wet or dry and only needs to be applied once before putting on your socks.
There will always be that badass who wipes their ass with pine cones and refuses any resemblance of comfort, but for me I like both of them and will continue to use.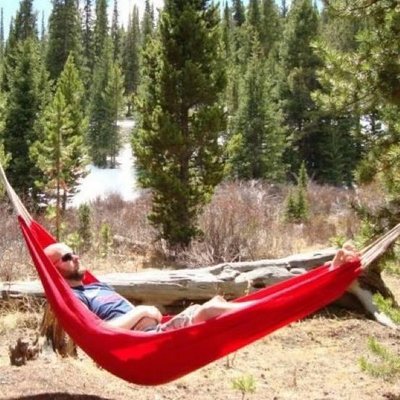 Founder and gear tester for ColoradoHiking.org. Ambassador for Oudoors.io. Crew member of Hell Hike and Raft 2014. Epic Social Adventures member.
Colorado
Gear Review: Friction Relief Groin to Feet | Fresh BALLS | HikeGoo
I received both products free of charge to review during Hell Hike and Raft. My opinions are my own.