The A-Lodge - Boulder's new Adventure Lodge from A-Lodge on Vimeo.
Local Boulder Adventurers, Asa Firestone and Kris Klauber, have created an Adventure Lodge for Boulder, Colorado. Equipped with a slackline park and nestled in the Rocky Mountains only five minutes from downtown Boulder, the "A-Lodge" is the gateway to your Colorado adventure.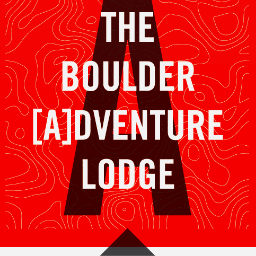 The Boulder Adventure Lodge, A-Lodge for short, is a new startup hotel concept in Boulder, Colorado focused on providing easy access to adventure with high quality lodging amenities to come home to after a great day out. We have a slackline park, 28 rooms, climbing, fishing, hiking, and biking all just steps away from the lodge.
Boulder, Colorado